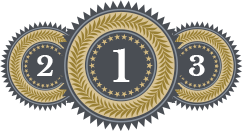 Lugor & Company Advocates is one of the leading law firms in South Sudan that offers a range of legal services. We offer our clients' efficient services, aimed at finding practical and innovative legal solutions for their legal affairs. Our goals are to develop and maintain a high level of performance, adhering to and upholding the ethical standards of our profession and endeavor to satisfy the needs of our clients.
The firm was established in 2009 and registered as a Partnership under the Laws of South Sudan. It carried on business under the business name of Lugor & Ramadhan Advocates until 2010 when it split hence its current name. In 2011, Lugor and Co. Advocates was officially issued with a registration certificate and has since that date been operating under the said name, style and title.With the issuance of the licence, the firm was flagged to operate as a law firm and partake all that is necessary in the field of offering legal services. In 2015, the senior Advocate at the firm was commissioned by the President of the Supreme Court as a commissioner for oaths, the highest accolade of attorney service (an equivalent of a notary public in other common law jurisdictions) in South Sudan having practiced as an advocate for over 6 years. With the commissioning of our Senior Partner, Lugor and Co. Advocates was able to offer a wider range of services and serve a larger clientele base.
Lugor & Company advocates has over the years established itself as a premier law firm with key competencies and extensive client base which includes local and foreign companies, individuals, state corporations, International and National Non-Governmental Organization.
At Lugor and Co. Advocates, we offer you:
A team of experienced lawyers and support staff who have big firm and corporate experience
The flexibility and personal attention of a small sized firm;
An enthusiastic, energetic and friendly approach
If you are looking for legal advice and would like a law firm that will work with you to resolve your legal issues quickly and cost-effectively.
OUR PRACTICE AREAS
Conveyancing & Property Law
The student, who believes data in creationism, objected to numerous comments mr